Custom Control Panel Design, Build & System Integration
At JWF Technologies, we understand how critical it is for our customers to have a one-stop-shop when it comes to system integration, without having to sacrifice optimal performance. We are that partner – offering customized control panel design, manufacturing and integration to elevate your custom engineered solution. JWF can also assist with software development and full system testing within our state-of-the-art testing facility.
Control Panel Brochure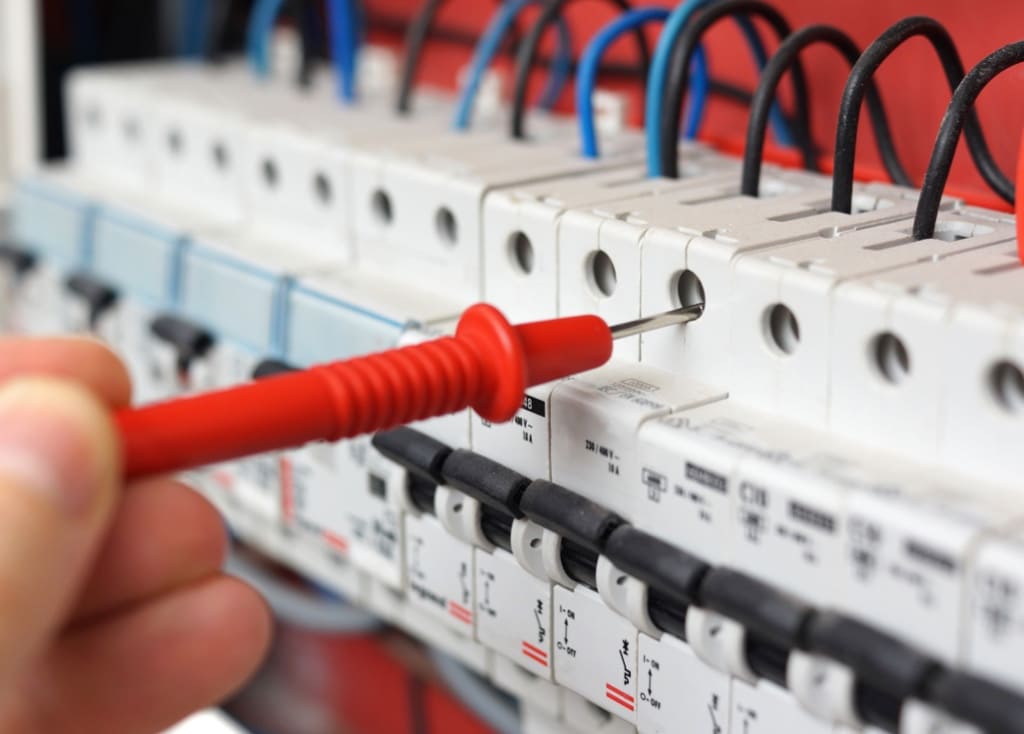 Control Panel Engineering & Assembly
Whether you just need a control panel or need us to integrate a control panel into your custom system, we have you covered. Our team of in-house engineers handles all aspects of control panel design, build and testing to ensure it performs to your specifications upon system startup. At JWF, our commitment to quality is central to everything we do – from methodical designs with clean panel layouts and attention to detail in terms of wire routing and labeling, to systematic testing to ensure proper function before your custom control panel ever leaves our shop. We can design and build a custom control panel for your specific application.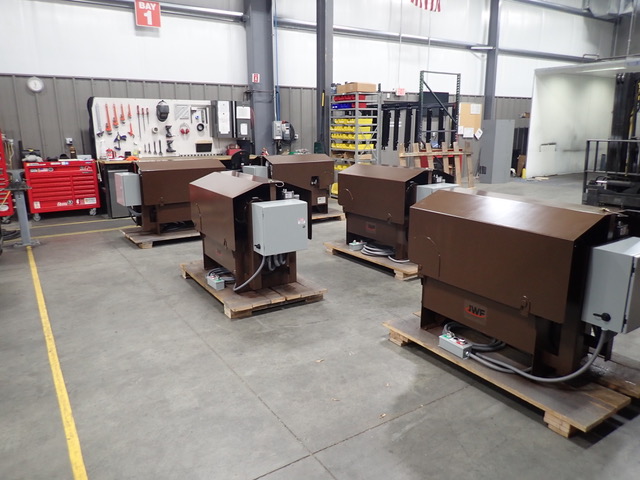 Power Unit Control Panels
JWF Technologies is a leading manufacturer of custom hydraulic power units that support various customer applications including hydraulic presses, material handling systems, construction and agricultural equipment, and more. When it comes to these hydraulic systems, most often they require some type of control panel, whether it be a simple motor starter, variable frequency drive, or fully customized control panel. At JWF, we can deliver what you need with our extensive expertise in designing and building custom control panels. We can even prewire them to your hydraulic system and test the complete integrated unit in to ensure the functional efficacy of the entire system.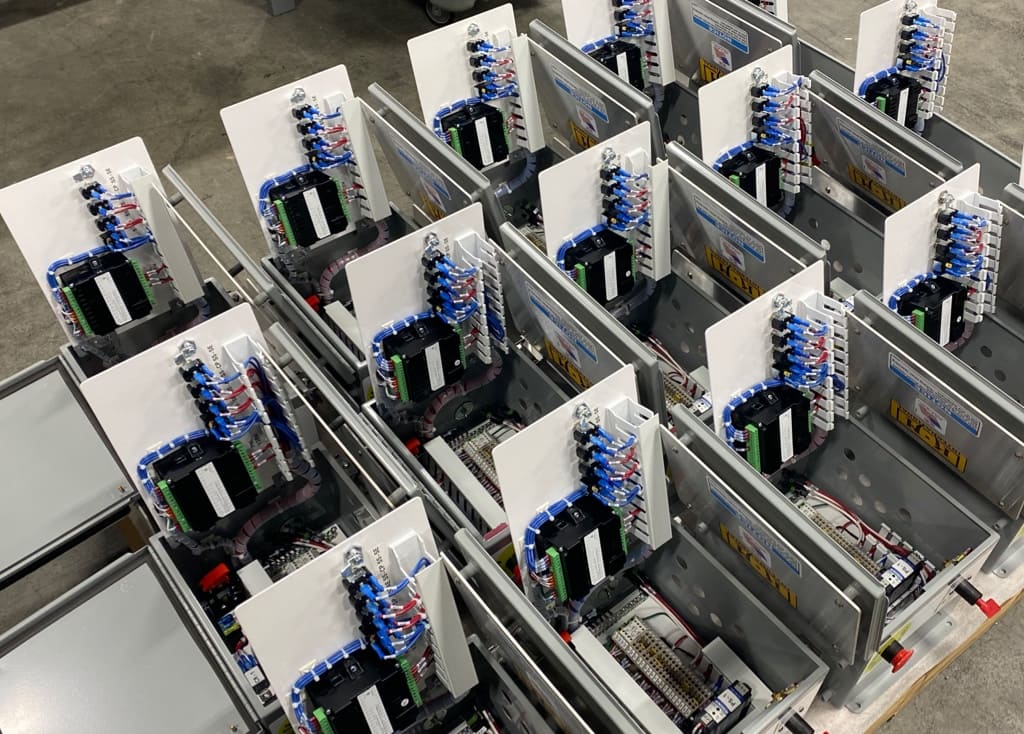 Mobile System Control Panels
JWF has a wealth of experience in designing and building integrated control panels to meet the needs of the most demanding mobile equipment applications including asphalt, agricultural, forestry, construction and more. To serve the needs of these applications, every control panel is built with an uncompromising combination of robust design and engineering to meet the rigorous physical demands, while also maintaining maximum operating efficiency in the face of heat removal, extreme ambient temperatures, and adverse weather conditions.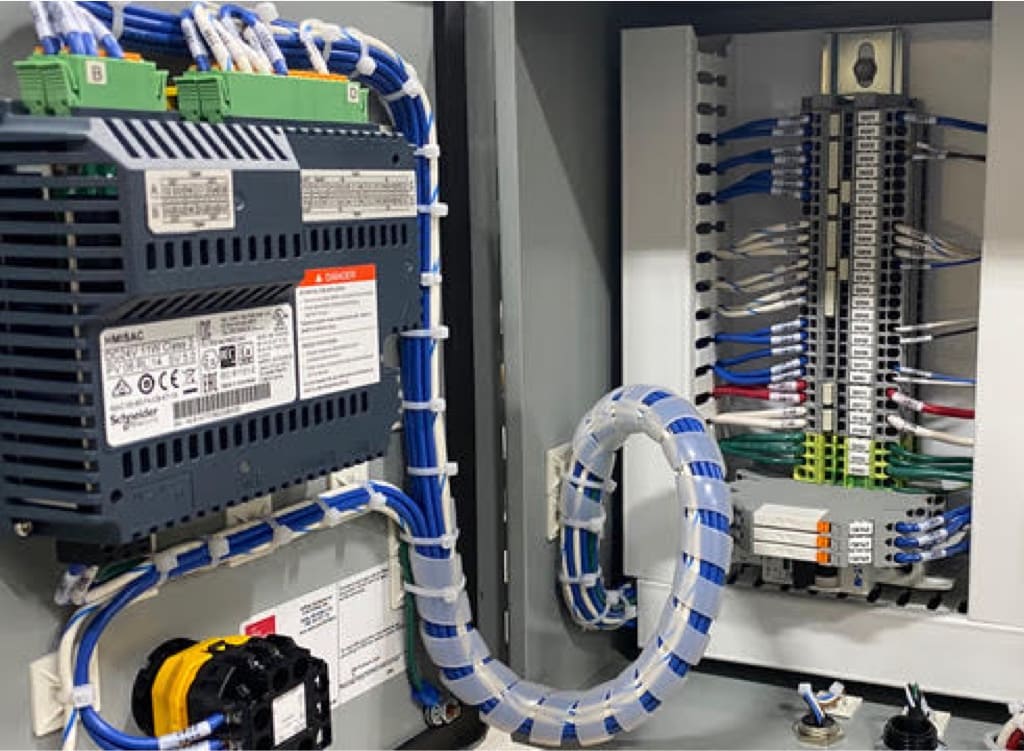 Lubrication Control Panels
While our stock inventory of lubrication components does include a complete line of controllers for lubrication monitoring and initiation, we understand that some applications require a more specialized level of control that may exceed the capabilities of an off-the-shelf solution. JWF Technologies offers custom engineered solutions for lubrication control packages tailored to your specific needs. Utilizing the latest technologies, our in-house team of engineers can design and fabricate custom control panels that deliver safe, reliable and cost-effective industrial lubrication control for our customers.
Custom JWF lubrication control solutions typically include:
Lubrication "On-Time" and "Off-Time" selection using internal timers or input from your machine.
Lubrication monitoring of system "Cycle Complete" based on feedback from pressure, flow, cycle and level devices incorporated in most systems
Available zoned system control of valves and devices.
Control and monitoring of complete Air-Oil or specialized systems.
Quick system inspection and troubleshooting by way of manual lubrication event initiation and diagnostic screen analysis.
Outputs for communication to a remote PLC, etc.
QUESTIONS? CONTACT US.
If you require additional information on JWF's gas spring, hydraulic, pneumatic, and electromechanical products or custom engineering capabilities, contact us. We'd be happy to assist with anything you need! Fill out the required fields in the form below and submit your inquiry. A member of our team will be in touch with you shortly.