JWF Manufacturer & Supplier Partnerships
JWF Technologies is a proud distributor of a broad selection of products and components from innovative and respected manufacturers and suppliers. We carry and utilize products including gas springs, pumps, motors, couplings, cylinders, valves, hoses & fittings, cables, power units, manifolds, and much more to meet your fluid power system, motion control, and custom application needs. We guarantee the best results because we only partner with industry leaders in cost-effectiveness, reliability, and quality. Learn more about each of our manufacturers below.
Pressure Components Inc. (PCI)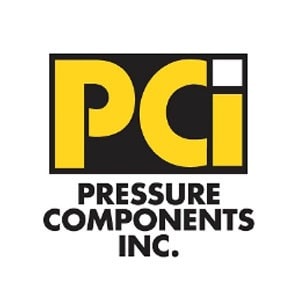 Pressure Components Inc. (PCI)
Since 1985, Pressure Components Inc. (PCI) has been a leading hydraulic component supplier serving a variety of industrial and mobile market needs with quick disconnect couplings. Their couplings provide reliable and fast make-or-break connections without leakage so you can remain in line with EPA regulations. JWF is proud to partner with PCI to supply our customers with high-quality coupling solutions to meet their fluid power needs.
Vast & Versatile Product Offering
The extensive inventory of quick disconnect components PCI offers allows you to find the exact solution your hydraulic mobile or industrial application requires. Whatever material composition, size, or temperature and pressure rating you need, PCI can supply you with the ideal coupling product. Each product in their inventory is designed for durability and reliability with unique features such as poppet valving, ball locks, O-ring connect markers, and more with industry-wide interchangeability.
Reliable Quick Disconnect Couplings
Flush Face Couplings
Connect Under Pressure Plugs
Flush Face Heavy Duty Service Couplings
Industrial Interchange/Manual/Automatic Sleeve
Ball/Poppet Type Agricultural Couplings
Wing Nut Couplings
Heavy Duty Couplings
Heavy Duty Service Couplings
Screw Together Couplings
High Pressure Couplings
Non-Valved Couplings
Aro Interchange/Automatic Sleeve Couplings
TRUFLATE® Interchange/Manual Sleeve Couplings
QUESTIONS? CONTACT US.
If you require additional information on JWF's gas spring, hydraulic, pneumatic, and electromechanical products or custom engineering capabilities, contact us. We'd be happy to assist with anything you need! Fill out the required fields in the form below and submit your inquiry. A member of our team will be in touch with you shortly.