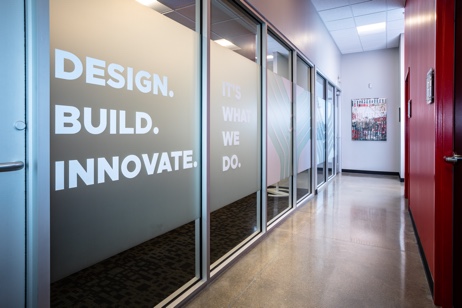 Browse Career Opportunities at JWF Technologies
If you're searching for a career opportunity in the fluid power or motion control industry, consider JWF Technologies. At JWF, you'll be able to contribute to an established hydraulic, pneumatic, and electromechanical components distributor and custom engineering company. We are frequently looking for professionals that can bring innovation and experience to our team in engineering, sales, logistics, manufacturing, and more. Browse our career opportunities below to see what we currently have available. If you believe you're qualified for an open position or are interested in starting a career with JWF, fill out the form at the bottom of this page.
OUTSIDE FLUID POWER SALES/SALES ENGINEER

Objective:

Develop new and maintain existing business within assigned territory, markets and account base.

Preferred Requirements:

Sales/technical experience sizing, designing and applying valves, cylinders, pumps, motors and related hydraulic components. Fluid power background a plus 3-5 years' technical field sales experience in mobile and/or industrial equipment markets.

Strong communication skills, proactive, high energy, self-starter, operates independently.

Excellent compensation that includes car and benefits package. Please submit your resume, cover letter, and salary requirements using the form below.

FLUID POWER ENGINEER

Job Description:

JWF Technologies is a specialized distributor and fabricator of Custom Fluid Power Systems and components including cartridge manifolds and power units. The environment is customer focused and service oriented. We serve Ohio, Indiana, Kentucky, Tennessee, Michigan and Ontario.

We have a proven track record serving a multitude of industries including Mobile, Industrial, Material Handling as well as many others. We are ISO 9001 Certified and are growing at a significant rate. We currently have a great career opportunity for a Fluid Power Engineer to join our Cincinnati based team.

The successful candidate will be responsible for fluid power designs, systems and components; will have accountability for understanding customer needs and resolving issues relating to design issues.

Responsibilities:

Provide fluid power designs for OEM and MRO equipment.
Maintain all fluid power assembly drawings and review/process requests for changes
Review and implement cost savings ideas as they relate to fluid power designs.
Oversee project production efforts to assure projects are completed satisfactorily & on time
Review customer specifications and prepare quotes working with sales team
Compile data and write reports regarding existing and potential engineering projects.
Prepare specifications and bill of materials for purchasing
Communicate project status through reports, presentations and design reviews.
Reviews and/or create technical documents or manuals.

Preferred Requirements:

Experience should demonstrate proficiencies in the following areas:
Experience in designing hydraulic circuits for industrial and mobile applications.
Ability to apply principles of logical & scientific thinking to a wide range of fluid power problems.
Ability to look beyond standard solutions.
Strong communication skills.
Ability to organize and direct a project to completion.

Education:

Bachelor's Degree in Mechanical Engineering or 2 year related Fluid Power degree

Experience:

Minimum 3 years' experience in fluid power system design and proficiency in CAD software required. (Vest & Solid Works a plus). Understanding of advanced hydraulic systems, components and controls essential.

Excellent Salary commensurate with experience and Competitive benefits.
APPLY ONLINE
If you see an available position you're interested in or would simply like to share your unique skill with us, apply online. We're always in search of talented individuals that can add value to our organization. Submit your resume and cover letter, along with the required information in the form below, to be considered for a position. If your application is of interest to our team, a representative of JWF will be in touch.