JWF Manufacturer & Supplier Partnerships
JWF Technologies is a proud distributor of a broad selection of products and components from innovative and respected manufacturers and suppliers. We carry and utilize products including gas springs, pumps, motors, couplings, cylinders, valves, hoses & fittings, cables, power units, manifolds, and much more to meet your fluid power system, motion control, and custom application needs. We guarantee the best results because we only partner with industry leaders in cost-effectiveness, reliability, and quality. Learn more about each of our manufacturers below.
ARO – Fluid Intelligence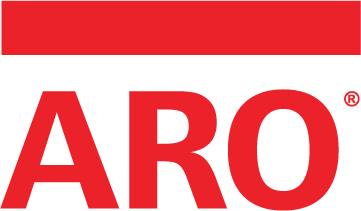 ARO – Fluid Intelligence
ARO, an Ingersoll Rand company located in Bryan, Ohio, is dedicated to developing reliable products and solving the most complex problems their customers face in fluid handling applications. ARO products are engineered to deliver superior performance and serviceability in the most challenging in-plant and OEM applications. Their commitment to leading fluid handling products allows their customers to achieve the best total cost of ownership.
Leading Fluid Power Solutions
JWF distributes reliable ARO fluid power products including pneumatic valves and cylinders, built and tested to meet the most demanding needs. Their vast selection of products is built to allow design criteria and specific application requirements to be met with maximum flexibility. ARO products are the intelligent choice for fluid power applications of all kinds, from high-flow to compact design.
Pneumatic Valves, Cylinders, & Logic Controls
ISO Valves
Inline Manifold Valves
Spool Valves
Genesis EasyWire Valve Communication Systems
Miniature Valves
Flow Control Valves
Circuitry Valves
Composite Cylinders
Round Line Repairable and Disposable Cylinders
NFPA Square Interchangeable Cylinders
Pneumatic Logic Controls
Indicators
Counters and Timers
Sensing Devices
Enclosures
QUESTIONS? CONTACT US.
If you require additional information on JWF's gas spring, hydraulic, pneumatic, and electromechanical products or custom engineering capabilities, contact us. We'd be happy to assist with anything you need! Fill out the required fields in the form below and submit your inquiry. A member of our team will be in touch with you shortly.