JWF Manufacturer & Supplier Partnerships
JWF Technologies is a proud distributor of a broad selection of products and components from innovative and respected manufacturers and suppliers. We carry and utilize products including gas springs, pumps, motors, couplings, cylinders, valves, hoses & fittings, cables, power units, manifolds, and much more to meet your fluid power system, motion control, and custom application needs. We guarantee the best results because we only partner with industry leaders in cost-effectiveness, reliability, and quality. Learn more about each of our manufacturers below.
Bucher Hydraulics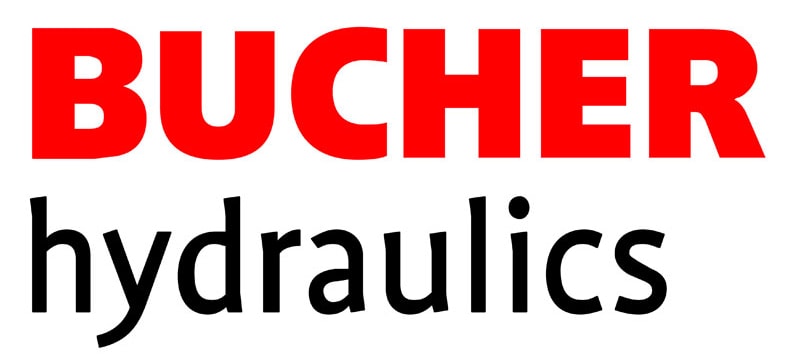 Bucher Hydraulics
JWF Technologies is a proud distributor of Bucher Hydraulics, a producer of hydraulic components since 1923. Their line of products including pumps, valves, power units, electronics, valve manifolds, and ergonomic height-adjustable Dyna-Lift® systems serves applications within the industrial, agricultural, and mobile industries. Bucher's products are known for their first-class quality and efficiency, providing exceptional performance as the core components of hydraulic systems in demanding applications such as construction machinery, conveyor and hoist technology, municipal equipment, agricultural technology, machine construction, and windpower equipment.
Safety & Quality Prioritized
Bucher Hydraulics knows that their products are used in real-world applications, and in many cases, environments where a malfunction could cause serious injury to workers or equipment. They not only aim to provide space-saving, high-level performance, and improved productivity and comfort, but also safety for the end user. The safety and quality of their compact hydraulic and economic products is Bucher's highest priority. Bucher Hydraulics meets the promise of excellence with the ISO 9001 and ISO 14001 certifications.
Hydraulic Drive & Control Solutions
External/Internal Gear Pumps, Metering Pumps
Pressure Valves, Safety and Load Control Valves, Lock Valves, Flow Control Valves, Directional Spool Valves, Directional Seat Valves
Integrated Circuit Power Units for Compact Design
CAN-Bus Systems, Electronic Control Units and Operating Mechanisms, Remote Controls, Amplifier and Control PBCs
Valve Systems for Mobile and Stationary Controls
Dyna-Lift® Ergonomic Height Adjustable Systems
QUESTIONS? CONTACT US.
If you require additional information on JWF's gas spring, hydraulic, pneumatic, and electromechanical products or custom engineering capabilities, contact us. We'd be happy to assist with anything you need! Fill out the required fields in the form below and submit your inquiry. A member of our team will be in touch with you shortly.