Product Development
JWF Technologies is dedicated to the conception, engineering, prototyping, production, and testing of quality custom products for our industrial partners, that not only meet specifications, but solve system and application challenges. The engineering team at JWF engages in a comprehensive product development process for every custom engineered unit or system, including in-depth analysis and testing to ensure your solution provides benefits such as cost savings, increased system reliability, or reduced waste. By utilizing our strategic supplier base and engineering expertise, we can deliver on even the most challenging product development requests. Whatever your application need may be, we have the adaptability and expertise to design the perfect solution. Product development at JWF Technologies is anything but standard.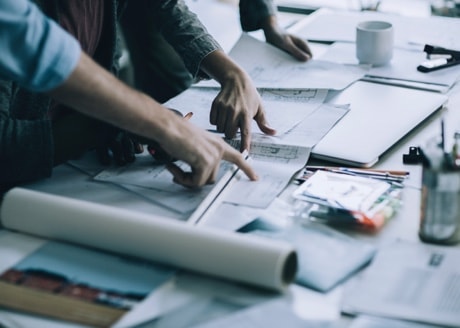 Engineering Analysis
Developing a quality product requires engineering expertise to ensure the validity of the solution. As part of our established custom engineered product development process, our team of engineers will design and develop a 3D model or concept through our CAD software program, SOLIDWORKS. This allows us to work together to refine the concept in order to clearly identify the final solution that will meet your requirements. Once the final product concept is established, we perform an exhaustive engineering analysis, including dynamic and kinematic studies, FEA testing, and system tolerance testing. This is critical in yielding valuable simulation data and solution viability so we may confidently proceed with the product development process in the most effective way possible.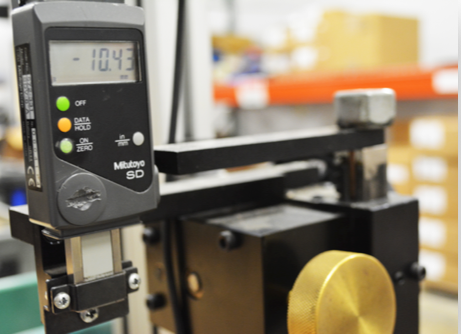 System Tolerance
The experienced engineering team at JWF will work with your team directly to note your complete system specifications and validate the tolerance requirements of your custom solution. This important step within the product development process is what will reduce costs and errors in the long run due to inefficient design and improper tolerance operations. Through our advanced SOLIDWORKS software analysis and expertise within the industry, JWF Technologies employs the knowledge and experience to deliver a high-quality product design fit for systematic tolerances within your unique application setting.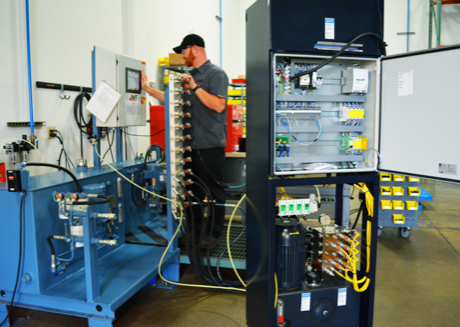 FEA Testing
Additionally, it's important that every JWF solution is designed to withstand environmental factors, which is why we include a FEA (Finite Element Analysis) in our product development process. This test provides insight into how your custom solution will react to heat, weight, and damage. By analyzing these factors, we have the ability to identify and resolve any possible system faults, ensuring reliability and longevity in your new custom solution.
QUESTIONS? CONTACT US.
If you require additional information on JWF's gas spring, hydraulic, pneumatic, and electromechanical products or custom engineering capabilities, contact us. We'd be happy to assist with anything you need! Fill out the required fields in the form below and submit your inquiry. A member of our team will be in touch with you shortly.