JWF Manufacturer & Supplier Partnerships
JWF Technologies is a proud distributor of a broad selection of products and components from innovative and respected manufacturers and suppliers. We carry and utilize products including gas springs, pumps, motors, couplings, cylinders, valves, hoses & fittings, cables, power units, manifolds, and much more to meet your fluid power system, motion control, and custom application needs. We guarantee the best results because we only partner with industry leaders in cost-effectiveness, reliability, and quality. Learn more about each of our manufacturers below.
WEG Motors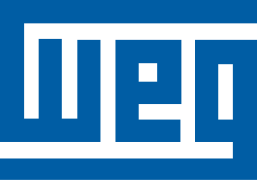 WEG Motors
Founded in 1961, WEG Motors is recognized as one of the world's largest manufacturers of electric motors. Supplying electrical machinery and automation solutions to a variety of industries, WEG remains true to their driving principles of sustainability, flexibility, and innovation. The WEG electric motors and components available through JWF Technologies' partnership with WEG are designed to promote enhanced efficiency, reduction of costs and environmental impact, and improved production quality.
Electric Motors – Expertly Designed, Long-Wearing, and Efficient
At JWF Technologies, we are proud to provide WEG electric motors for use within a variety of applications including industrial, food processing, and agriculture. Our extensive motor inventory includes both NEMA and IEC AC motors, DC motors, induction motors, and synchronous motors. WEG motors are designed with state-of-the-art technology resulting in dynamic properties that meet your application requirements.
Electric Motors
AC motors – NEMA
AC motors – IEC
DC Motors
Induction motors
Synchronous motors
QUESTIONS? CONTACT US.
If you require additional information on JWF's gas spring, hydraulic, pneumatic, and electromechanical products or custom engineering capabilities, contact us. We'd be happy to assist with anything you need! Fill out the required fields in the form below and submit your inquiry. A member of our team will be in touch with you shortly.