JWF Manufacturer & Supplier Partnerships
JWF Technologies is a proud distributor of a broad selection of products and components from innovative and respected manufacturers and suppliers. We carry and utilize products including gas springs, pumps, motors, couplings, cylinders, valves, hoses & fittings, cables, power units, manifolds, and much more to meet your fluid power system, motion control, and custom application needs. We guarantee the best results because we only partner with industry leaders in cost-effectiveness, reliability, and quality. Learn more about each of our manufacturers below.
Kurt Hydraulics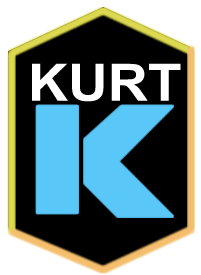 Kurt Hydraulics
A trusted leader in the hydraulics market for over 60 years, and the largest supplier of hydraulic hose products in the United States, Kurt Hydraulics manufacturers an extensive range of hoses, high-pressure fittings, and coupling for a variety of industrial applications – American made and distributed worldwide. As their distributor partner, JWF Technologies is excited to offer their unrivaled hydraulic hose solutions that meet SAE domestic and DIN international standards to our customers to ensure strength, flexibility, and proper pressure maintenance in their hydraulic system.
Top Quality High Pressure Hydraulic Hose Solutions
The hydraulic hoses offered by Kurt Hydraulics are available in multiple pressure ranges, materials, and styles to meet your specifications. The quality materials used to manufacture the array of products designed to serve the needs of any application include, PTFE, Synthetic rubber, Nylon/Urethane, Neoprene, Nitrile, EPDM, and more.
Hydraulic Hose Product Offerings & More
Hydraulic Hoses
Braided Hydraulic Hoses
Spiral Hydraulic Hoses
Thermoplastic Hydraulic Hoses
High-Pressure Fittings
Flange Kits
O-Rings
Hydraulic Couplings
QUESTIONS? CONTACT US.
If you require additional information on JWF's gas spring, hydraulic, pneumatic, and electromechanical products or custom engineering capabilities, contact us. We'd be happy to assist with anything you need! Fill out the required fields in the form below and submit your inquiry. A member of our team will be in touch with you shortly.