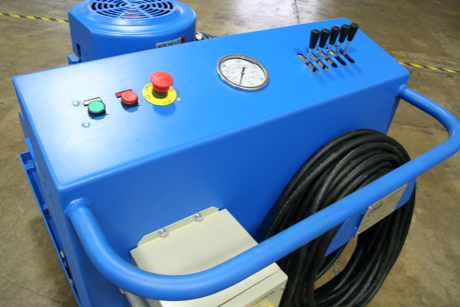 Limit Downtime with High-Quality Hydraulic Industrial Solutions
At JWF Technologies, we understand the importance of limiting the downtime in every operation. We specialize in creating integrated valve and pump packages to decrease the number of leak points, improve system performance, and make installation easier and faster. JWF Technologies designs and manufactures solutions for an extensive range of machinery and systems including hydraulic presses, CNC machines, workholding devices, cooling systems, and more. Our high-quality products and components transmit energy in hydraulic and pneumatic systems to execute the desired operations with precision and reliability.
We supply a variety of components and accessories for industrial filtration applications, such as hydraulic filtering and contamination monitoring, from industry-leading manufacturers such as ARGO-HYTOS and Beckman Coulter (HIAC). To guarantee your JWF solution adds value to your specific industrial application, we provide expert engineering support from concept to production, and beyond.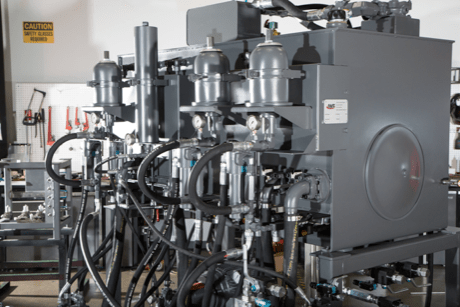 Industrial Fluid Power Applications Designed for Efficiency
What sets JWF apart is our ability to design and build effective, energy efficient, and cost-saving systems for use in the industrial application market. We thrive on developing creative, economical, and capable solutions that improve our customers' downtime, safety, and performance challenges. To accomplish this, we employ advantageous technologies such as variable frequency drives to reduce power consumption, various levels of proportional pressure control, and unique solutions to improve filtration functionality.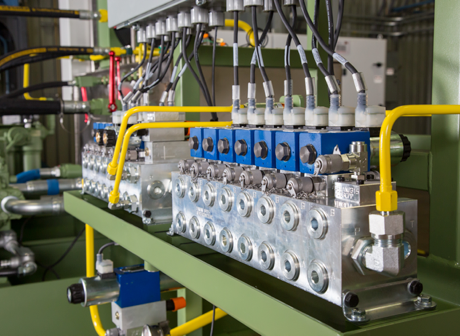 A Streamlined Manufacturing Process for Faster Solutions
Our streamlined engineering and manufacturing process is another way JWF stands out. As part of our custom engineering process, we concept and design 3D models using SolidWorks so that our clients can visualize and analyze their proposed solution before manufacturing begins. Our proven 6-step process allows our engineering team to verify the validity and functionality of your custom solution every step of the way to ensure we deliver the results you need. Our process is proven to produce supreme, high-quality systems that are quicker to fabrication and quicker to market. We can assist you with custom manifold designs, open and closed loop systems, filtration systems, pneumatic logic control systems, electromechanical actuators, hose & fitting assemblies, ergonomic lift assist, and more.
QUESTIONS? CONTACT US.
If you require additional information on JWF's gas spring, hydraulic, pneumatic, and electromechanical products or custom engineering capabilities, contact us. We'd be happy to assist with anything you need! Fill out the required fields in the form below and submit your inquiry. A member of our team will be in touch with you shortly.