JWF Manufacturer & Supplier Partnerships
JWF Technologies is a proud distributor of a broad selection of products and components from innovative and respected manufacturers and suppliers. We carry and utilize products including gas springs, pumps, motors, couplings, cylinders, valves, hoses & fittings, cables, power units, manifolds, and much more to meet your fluid power system, motion control, and custom application needs. We guarantee the best results because we only partner with industry leaders in cost-effectiveness, reliability, and quality. Learn more about each of our manufacturers below.
Canfield Industries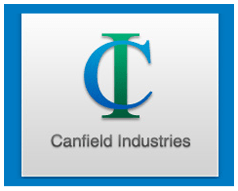 Canfield Industries
JWF is proud to distribute Canfield Industries' quality electronic control system components. They offer many of their products through three divisions, including Canfield Connector, Spartan Scientific, and Gator Polymer. Canfield Industries is ambitious and proactive in their pursuit of excellence in the electro-pneumatic and electronic interface market. They seek the highest standards when it comes to their customer satisfaction and their product offering through design, manufacturing, and testing. Canfield Industries is ISO 9000 Certified with Design.
Precise Control Equipment
Canfield Industries and Canfield Connectors supply high-quality, innovative electronic devices to help their customers achieve accurate, precise, and efficient operation. Their control equipment includes electronic times, proximity sensors, connectors, sand modules that serve the automation, automotive, packaging, pharmaceutical, agriculture, manufacturing, and industrial markets.
Electronic Control Systems & Components
Cylinder Proximity Sensors
Conveyor Controls
Solenoid Valve Connectors
Round Connectors
Timers, Proportional, and Electronic Circuits
QUESTIONS? CONTACT US.
If you require additional information on JWF's gas spring, hydraulic, pneumatic, and electromechanical products or custom engineering capabilities, contact us. We'd be happy to assist with anything you need! Fill out the required fields in the form below and submit your inquiry. A member of our team will be in touch with you shortly.