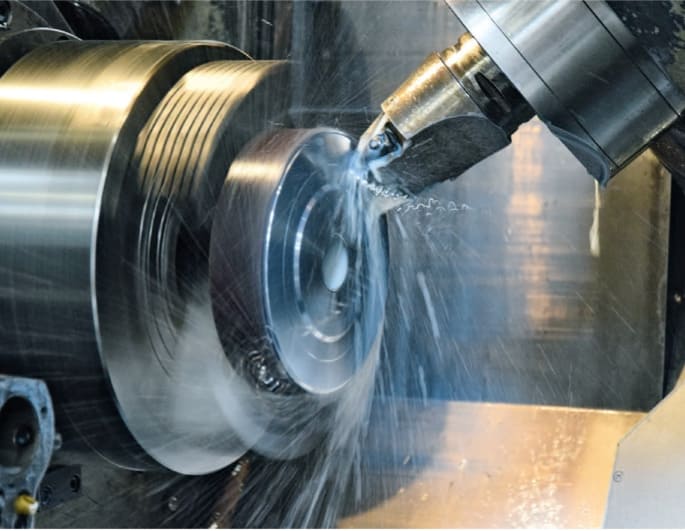 Electric Drives
Electric drives are an integral component for precise motor speed and motion control in industrial automation processes. JWF Technologies partners with I&W Engineering to help our customers meet these needs with a range of electric drives that enhance their application and provide a seamless alternative to fluid power solutions. The variety of electric drive options offered by I&W Engineering enable more accurate equipment speed and positioning, better efficiency and maintenance, and a smoother transition to greener operational practices.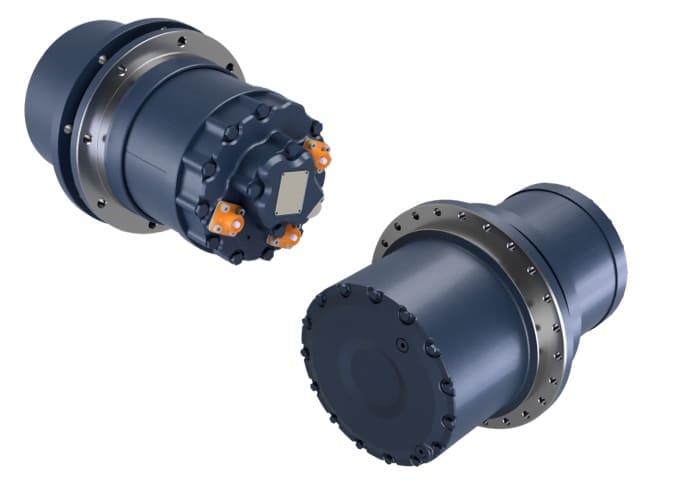 Types of Electric Final Drives
The electric final drives offered by I&W Engineering are available in multiple sizes, gear ratios, voltage versions, and torque outputs to meet the operational needs of a range of machinery including tracked construction vehicles, stone-crushers, milling and mining equipment, crop harvesters and combines, robotic bin pickers, conveyor systems, material handling robots, automated guided vehicles (AGV), automated return racks, and more. For more specialized construction and automation applications, we also stock tooling motors designed for careful, precise rotary motion.
Small Final Drives
Mid-Size Final Drives
Mid-Size/High-Torque Final Drives
Large-Size Final Drives
Large-Size/High-Torque Final Drives
High-Torque Final Drives
Tooling Motors (Special Application Drives)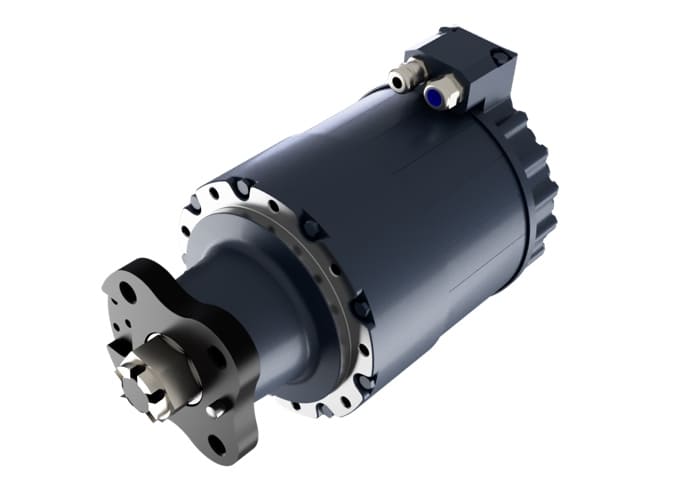 Electric Drives vs. Hydraulic Drives
Electric drives provide numerous advantages over hydraulic drives, and can have a significant impact on both your productivity and bottom line. Since electric drives are more compact in design, battery-powered as opposed to fluid-powered, and eliminate the risk of oil leakage, they are vastly more cost-effective, efficient, easier to maintain, and better for the environment than hydraulic drives. Their smaller size should not be mistaken for a compromise in performance, however, as electric drives offer a higher torque over full speed range compared to hydraulic drives. Electric drives also feature specialized sensors that enable custom speed and position programming, plus precise feedback on applied motion and force, which translates to superior motion control.
ADD COPY HERE
If you require additional information on JWF's gas spring, hydraulic, pneumatic, and electromechanical products or custom engineering capabilities, contact us. We'd be happy to assist with anything you need! Fill out the required fields in the form below and submit your inquiry. A member of our team will be in touch with you shortly.