JWF Manufacturer & Supplier Partnerships
JWF Technologies is a proud distributor of a broad selection of products and components from innovative and respected manufacturers and suppliers. We carry and utilize products including gas springs, pumps, motors, couplings, cylinders, valves, hoses & fittings, cables, power units, manifolds, and much more to meet your fluid power system, motion control, and custom application needs. We guarantee the best results because we only partner with industry leaders in cost-effectiveness, reliability, and quality. Learn more about each of our manufacturers below.
CMA Cables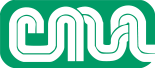 CMA Cables
CMA (Cable Manufacturing and Assembly) Cables is a global manufacturer of control cables, mechanical cables, conductive cables, and many other electro-mechanical components. Since their founding in 1974, CMA has gained a reputation for their products' durability and reliability. JWF is proud to carry their cost-effective products to serve the need for remote actuation of latches, releases, and locking gas springs within medical, furniture, and automotive applications. Additionally, CMA Cables is an ISO 9001:2008 Certified and TS16949 Certified company.
Industrial-Strength Cable Designs & Configurations
In addition to the industrial strength and risk reduction CMA's cables offer, they come in a broad variety of designs to suit the needs of any application and sizes as small as .006". To serve the healthcare, furniture, and automotive industry with high-quality, cost-effective, lasting solutions, their cables are made in stranded stainless-steel configurations, as well as other materials, with available thermoplastic coatings. CMA Cables offers assurance in their products by adhering to IPC/WHMA-A-620 wiring requirements, RoHS compliance, and is UL standards.
High-Quality Remote-Actuating & Control Cables
Safety & Restraint Cables
PlastiCables
Push-Pull Cables
Pull-Pull Cables
Remote Actuation Cables
Cycle-Flex Miniature Cables
Perfomax Marine Cables
QUESTIONS? CONTACT US.
If you require additional information on JWF's gas spring, hydraulic, pneumatic, and electromechanical products or custom engineering capabilities, contact us. We'd be happy to assist with anything you need! Fill out the required fields in the form below and submit your inquiry. A member of our team will be in touch with you shortly.